Appearance:
All residues in insulation or contact areas the origin of which is unknown or the insulating properties of which are not sufficient according to the specification. Dangerous for insulation sections and contact areas.
Description:
Residue on a landing pad. The contamination/residue led to an open during wave soldering. The non-wetted area on the pad is clearly visible. (arrow).After soldering it can no longer be determined what kind of contamination caused the defect, but it is likely that it is due to residue of adhesive or process-caused pollution.
Causes/Remedy:

Inspection of the board after solder paste printing and after placing.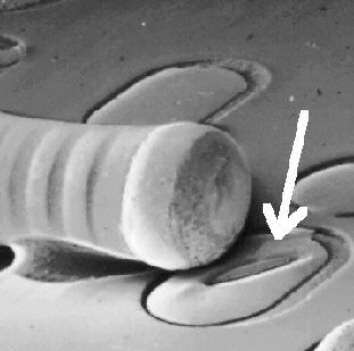 Description:
Undefined residues on uncovered parts of conductors. The kind of residue could not be established. Further processing is likely to be faulty due to this contamination.
Causes/Remedy:

contamination during the manufacturing process
contamination of board on arrival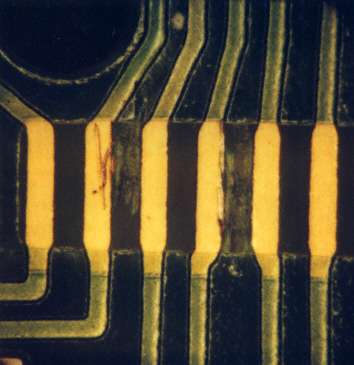 Description:
Undefined residue at a wave soldering joint of a CMC. It can be presumed that the solder bath was polluted and caused this defect. Butit can also be caused by totally displaced adhesive application (directly on the landing pads). Rework is necessary.
Causes/Remedy:

use clean solder bath
control adhesive application
inspect boards for contamination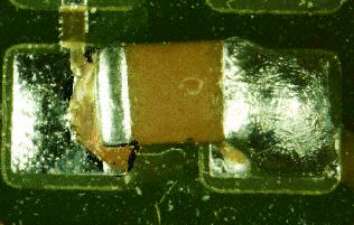 Description:
Textile-like residue, characterized by fibres. These residues often get on the assemblies, when the printing stencils have been cleaned.
Causes/Remedy:

inspect boards for contamination